PLAGUEBEARER Wrote:
-------------------------------------------------------
> We were once touring with the chariot and becoming
> the archetype in europe, we stopped at leipzig in
> germany - i'm not saying the whole place was like
> this, but we were spooked out. the show was at a
> highwayside barn in the middle of nowhere,
> bordering a forest. having the whole day with
> nothing to do, we ventured into the forest where
> we found an old abandoned building with swastikas
> sprayed on it.. we ripped some of the borders off
> the windows and climbed in. in the middle, a
> staircase went down to the ground floor... then
> down again... then down again... then twice more.
> we were almost 5 stories underground and it was
> literally impossible to see through the dark. we
> found ourselves in some kind of underground
> tunnel, and had to use camera flash to light it up
> and try and remember where everything was to see
> where we were going.
> I decided to call it a day and get the hell out of
> there when I found a fresh mound of topsoil in an
> otherwise empty room, on top of which stood a
> spade and a pair of work boots...
> won't be forgetting that tour in a hurry!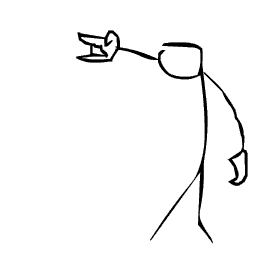 -DK