If youve emailed me or ordered anything in the past month, im getting to it now. I was on tour so everything here was shut down. Chill out and ill get to it.
The moment youve been waiting for:
Two new preorders are up!
----------------------------------------------------------------------------------------------------------

SFU039 - TRUE COLORS - "Consider It Done" 7"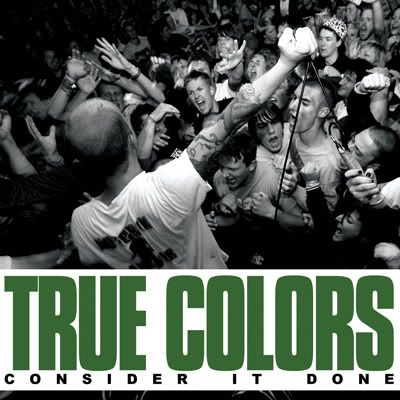 True Colors need no introduction at this point. They've announced they will call it a day with a final show in May. Before they do though, we are pleased to bring you this, "Consider It Done", as their swan song. 5 brand new songs of what you've come to expect from this Belgian straight edge band. The title track "Consider It Done" is up on our Myspace and the SFU site.
This 7" comes in a gatefold sleeve and with a poster and free digital download. There will be 4 colors of vinyl available on a first come first serve basis.
There is also a bonus 7" available and limited to 200 copies. It contains remastered versions of several rare True Colors comp tracks, unreleased demo versions and outtakes. Only 100 will be available for mailorder and you can only get it if you order Consider It Done as well.
Consider It Done 7" - [
www.sixfeetunderrecords.com
]
Consider It Done 7" + Bonus 7" - [
www.sixfeetunderrecords.com
]
Two new True Colors shirts are up in the store now too.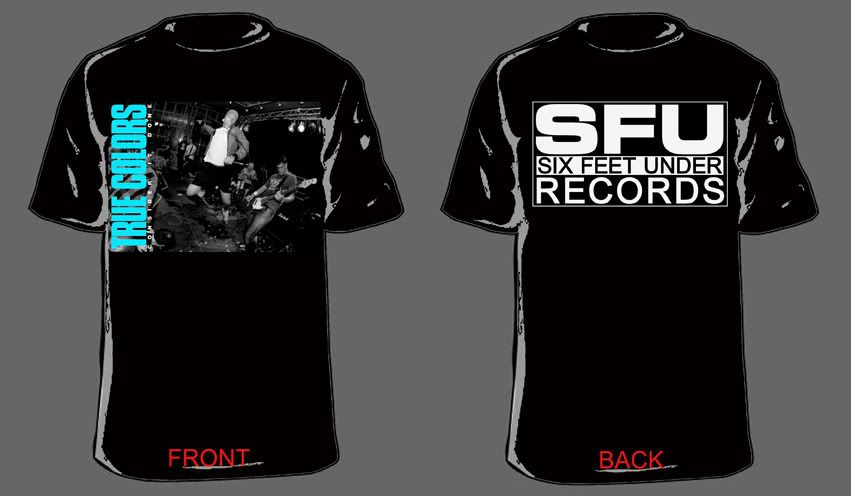 SFU041 - FLOORPUNCH - "New Jersey" 2x12"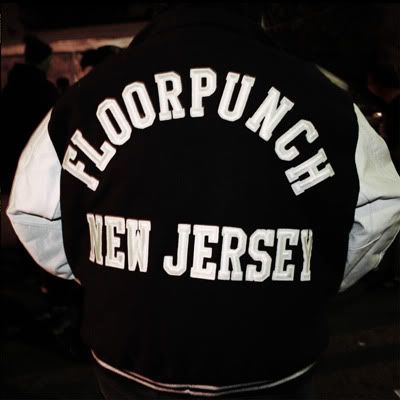 From 1995-2000 FLOORPUNCH was THE force to be reckoned with in hardcore. From their start to their finish they never let up, touring the US and Europe, putting out classic records, and bringing back classic hardcore to a new generation of kids.
SFU is proud to release "New Jersey", a double 12" containing all 32 of Floorpunchs recorded songs. The demo, the 7", the Fast Times LP, 3 remastered compilation tracks and an unreleased Straight Ahead cover are all here contained in a gatefold cover with unseen photos, flyers and stories and memories by friends of the band.
There will be 3 colors of vinyl available for preorder with a special 4th color limited to 95 being randomly inserted into orders. DO NOT ASK FOR ONE.
New Jersey 2x12" - [
www.sixfeetunderrecords.com
]
Two new shirts and a hoodie are available with preorders too.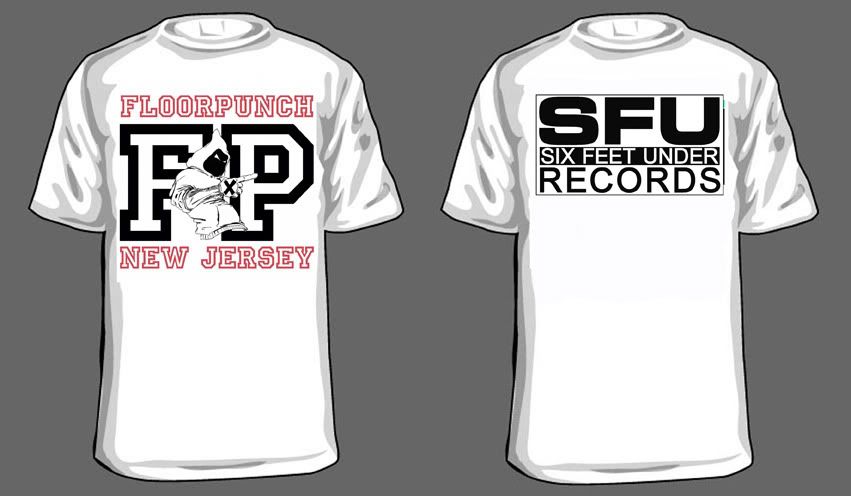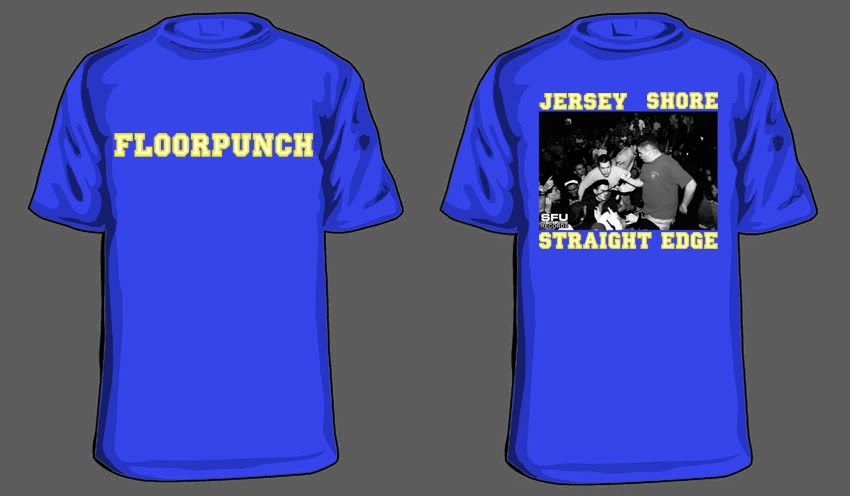 Still up for preorder
SFU040 - NAILS - "Unsilent Death" 12"/CD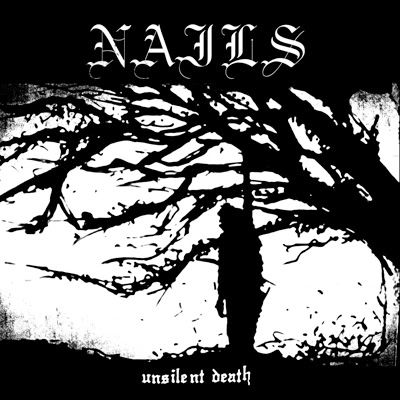 LP - [
www.sixfeetunderrecords.com
]
CD - [
www.sixfeetunderrecords.com
]
Unsilent Death consists of 10 unrelenting and unapologetic songs with a sound not unlike the late 80's Earache Records catalog mixed with early power violence. Recorded during the cold winter of 2009 at Kurt Ballou's Godcity Recording Studio. Westbrook said: "it sounds like Entombed covering Napalm Death and Drop Dead".
Listen to two tracks "Your God" and "Suffering Soul" on the SFU page.
For a limited time while preorders are up we will be selling NAILS first record "Obscene Humanity" for only $6.
----------------------------------------------------------------------------------------------------------
In other news
-
The Rival Mob
have finished recording "Hardcore For Hardcore". It is currently being mixed and mastered and will be out in time for the Vegas Star Trek convention.
-
The Mongoloids
are almost done recording their "New Beginnings" 7"
-
Daylight
will be releasing a 7" single soon on SFU
-
Bracewar
and
War Hungry
are currently writing songs for new full lengths.
----------------------------------------------------------------------------------------------------------
Tours (check news section for dates/posters)
-
Dean Dirg
will be on tour from Texas to California and up the West Coast soon.
26 Mar The Mink Houston, Texas
27 Mar Beerland Austin, Texas
28 Mar tba Dallas, Texas
30 Mar The Slurp Phoenix, Arizona
31 Mar The Radio Room San Diego, California
01 Apr Di Piazzas Long Beach, California
02 Apr Pink Mailbox Los Angeles, California
03 Apr El Rio San Francisco, California
04 Apr Burnt Ramen Oakland, California
05 Apr 16th St Cafe Sacramento, California
06 Apr tba Portland, Oregon
07 Apr KBOO Radio KBOO, Oregon
08 Apr Black Lodge Seattle, Washington
09 Apr Casa Del Artista Vancouver, British Columbia
-
True Colors
and
Mindset
will be on tour together for US tour from United Blood to React Fest.
-
50 Lions
and
As We Let Go
will be doing a 5 day Japanese tour in April, followed by
50 Lions
touring Europe with
Parkway Drive
.