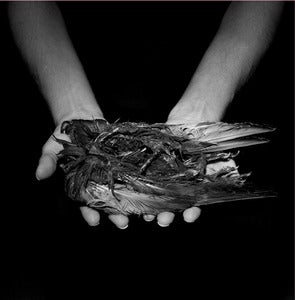 From Head2Wall Records:
The wait is over! This brutally heavy, but brilliantly executed riff-fest is finally available in a limited pressing of pink/black split colored vinyl. Equal parts Integrity and Unsane; Helmet and The Melvins; this record scratches every heavy music itch you've got. This first full-length from the Holy Terror hardcore/post-hardcore outfit is a must-have for all fans of intelligent heavy music.
Here it is. No pre-order, no upcoming release date. Order it today, it ships tomorrow.
Includes digital download.
"MOUTHEATER have come to crush your skull and leave you feeling battered and bru
ised…" –Sea Of Tranquility
"…along the lines of "Bleach"-era NIRVANA or "Superfuzz Bigmuff"-era MUDHONEY. Rough, fuzzy and goddamned ugly…" –The Metal Observer
"Ornament is a heavy, considerably bold, exciting and stimulating collection of hard hitters that stands out in today's climate of metal, punk and hardcore…" –Halifax Collect
"The band sights [sic] Neurosis, Nirvana, The Melvins, Tad and His Hero Is Gone as influences, and their combination of guitar distortion, raw, crusty punk rock and grunge embody all of those bands." –Live Metal
Check it out at
http://moutheater.bandcamp.com/album/ornament
http://head2wallrecords.bigcartel.com/
http://head2wallrecords.bigcartel.com/
http://head2wallrecords.bigcartel.com/
http://head2wallrecords.bigcartel.com/